It's April and so much has happened! I was looking for some inspiration and decided to join in with the Ultimate Coffee Date link up for April; when you grab your cuppa, I will tell you why!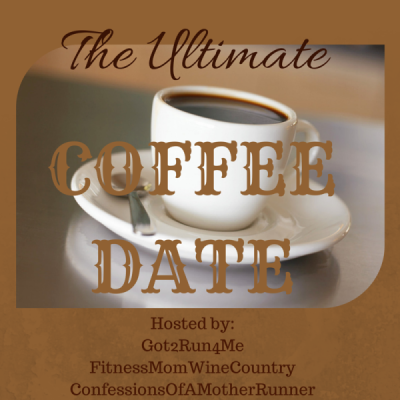 Firstly, if we were having coffee, my drink of choice would be an almond milk latte with a dash of agave syrup. What's yours?!
If we were having coffee, the first thing I would tell you was that I just moved house last week! I moved into my own flat in Essex. It's been a long time coming and I'm happier than ever but it was stressful and at points didn't always go to plan! A lot of thanks goes to my mum (who I stayed with for a couple weeks while I waited); she was amazing and took care of me so well! Just what I needed to help me keep everything together! Have you moved house before?! how did you keep it together?!
If we were having coffee…I'd tell you that there are less than 5 weeks until Run Hackney Half Marathon so I need to pull my finger out and get back into some running! My training is all written up in my passion planner, I just need to carry it out! What's your next big event on your calendar?!
If we were having coffee, I'd tell you that I've taken on an exciting project in swimming which I can talk about when it goes live in May! Here's a sneak peek from a day I had doing some fitness testing…
If we were having coffee…I'd let you know I haven't forgotten I have a triathlon to train for! I'm slowly getting all my bits and pieces together while tackling my swimming! Now I'm back in Essex and my bike is with me, I'll be out riding whenever I get a chance! Have you taken part in a multi-sport event before?!
If we were having coffee, I'd tell you how grateful I am for the friends that I have. For those behind the scenes and those who contribute regularly to my blog! Each and every person in my life genuinely inspires me in their own unique way and for that I am grateful! Who or what are you grateful for right now?!
If we were having coffee, I'd tell you how excited I am for the future! 2015 has started so well and I have big hopes and dreams which I am planning on actioning this year! What are your big goals for 2015?!
So, if we were having coffee, what would you tell me?!
Elle 🙂